Snow & Ice Removal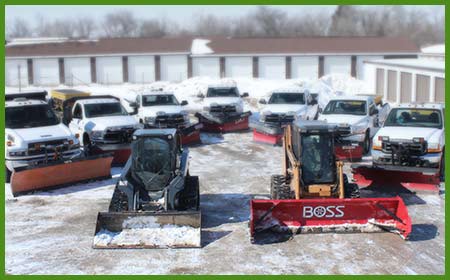 Using technology such as mobile laptop computers with radar access and radio dispatched trucks we can provide 24 hour response to residential and commercial sites in and around Genesee and Shiawassee Counties.
We offer multi-year, all inclusive, seasonal contracts, per-push contracts, and on-call services. Do you want your lot plowed hourly during a storm, or once when the storm is over? Do your on-site maintenance personnel handle walks or do we? These are just a few of the variables that we work out with each specific property manager to provide the level of service that suits that specific site.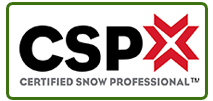 The Certified Snow Professional (CSP) certification is the recognized standard for professionalism and excellence in the snow and ice management industry. Dan Mausolf, Operations Manager holds this certification.

A Certified Snow Professional is:
Reliable: Values consistent service and communication.
Accountable: Focused on partnership, safety, and risk management.
Resourceful: Aligned with industry best practices and highly experienced.
Hiring a service provider for snow & ice management is an essential safety and financial decision. You need a trustworthy partner you can depend on. Experience Trust and hire a Certified Snow Professional. Learn more about CSP and its value to you by visiting www.sima.org/hireapro. 

ASCA Certification is an annual certification process developed for individuals who work in the professional snow and ice management industry. An ASCA Certified (ASCA-C) snow contractor has obtained an education-based certification developed for the individual. The education is risk management based and was developed to support the ANSI Approved American National Standards for the snow and ice management industry.